Update 5.2 Enters a Whole New Dimension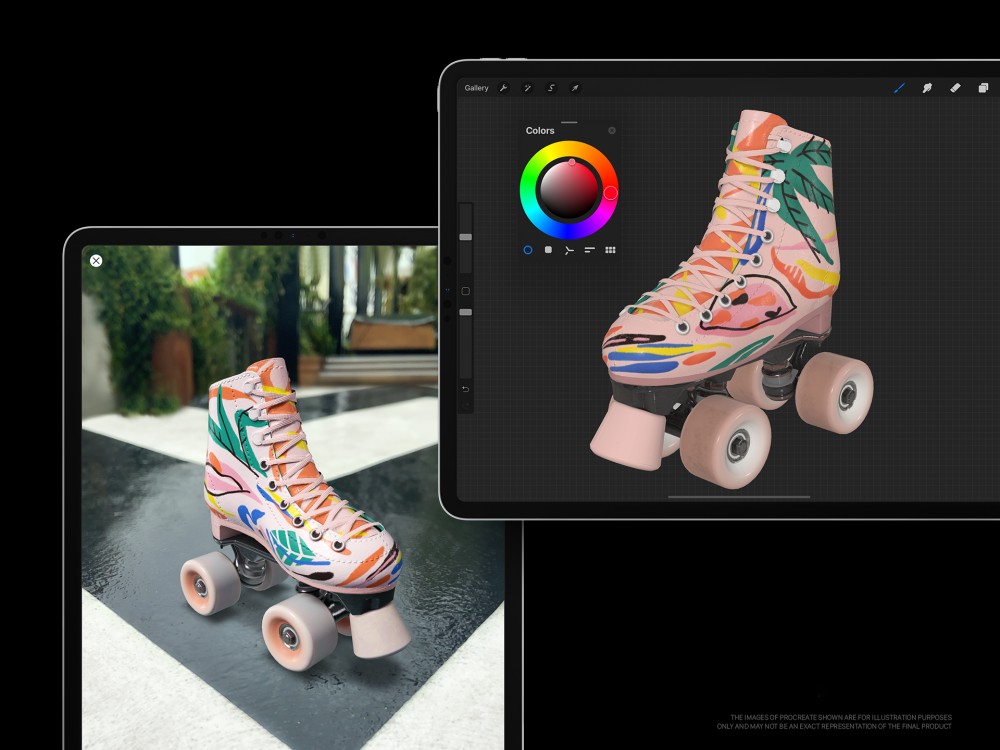 A preview of what's to come in Procreate® 5.2 appeared during Apple's recent 'Spring Loaded' Event revealing the app is adding a whole new dimension with a unique 3D Painting feature. With desktop power now driving iPad's leading art app thanks to the new M1 chip appearing in the latest iPad Pro, users can expect a stunning performance boost pushing Procreate to be up to four times faster.
With the ability to import 3D objects as a canvas, 3D Paint lets artists paint on any surface, at any angle with the power and beauty of Procreate's brush engine and the full range of Procreate's industry leading image effects. Through the power of AR, Procreate® 5.2 sees artists free their 3D artwork from the canvas and view it in the real world, all while adding realistic lighting and shadow effects.
Savage has always believed art is for everyone, which is why Procreate® 5.2 will also include new accessibility features. Simplified touch controls, Audio Feedback and adjustable font sizes along with tools that are easier to find, read, and adjust help realize a long held desire for Procreate to make art easier and better for artists of all abilities.
Anticipation is already building for what is set to be another industry leading and defining Procreate update. Procreate® 5.2 will be coming soon as a free update for all existing Procreate users and a one off fee of just US $9.99 on the Apple App Store.